Player and fan information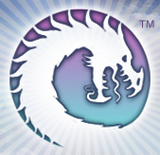 This is a directory of (hopefully) everything that is related to War of Legends. The goal to this page is to provide links to any internet web pages and other information links that would be of interest to fans and players of this game. Remember, this is a wiki that anybody can edit, so you are encouraged to help add information to this directory as well.
For organizational questions, or general questions about where to put a particular link, please use the discussion page.
Items that may be of interest include:
Ad blocker interference detected!
Wikia is a free-to-use site that makes money from advertising. We have a modified experience for viewers using ad blockers

Wikia is not accessible if you've made further modifications. Remove the custom ad blocker rule(s) and the page will load as expected.