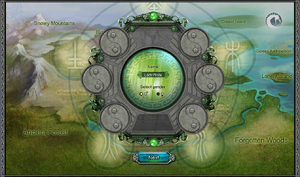 Gender, sometimes called sex, is the distinction between male and female roles. As it applies to War of Legends, this is mostly a cosmetic issue that impacts the appearance of how players interact with each other, and for the initial legend that is created by a player when the game is started. There is no difference between the male and female namesake monk, for example.
When War of Legends is first started, a player is asked to select a gender that they will be using during the game. It is important to note that this is not necessarily the gender of the person playing the game, but rather the gender of the legend, even though there may be some correlation between the gender of the player and the legend involved.
Ad blocker interference detected!
Wikia is a free-to-use site that makes money from advertising. We have a modified experience for viewers using ad blockers

Wikia is not accessible if you've made further modifications. Remove the custom ad blocker rule(s) and the page will load as expected.