Reputation is used to define the player's ranking in a particular server and globally. Ranking is determined first by position, and next by reputation. For example, a player with lower reputation but with higher position will outrank a player with higher reputation and lower position.
Reputation is required for completing Aspiration tasks. And sometimes for joining certain alliances.
The act of gaining reputation by doing multiple special paradises/wildlands each day is widely known as repping. Most players spend most of their WoL time repping if their alliance has not ordered them to attack another alliance in PvP.
How to gain Reputation?
Edit
Completing certain tasks
Venture through floors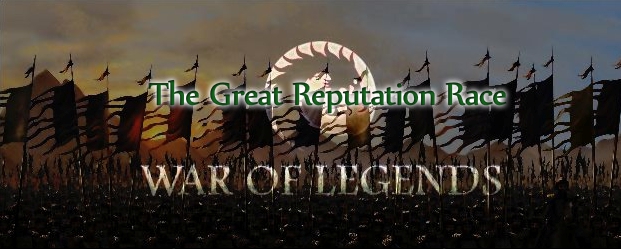 Ad blocker interference detected!
Wikia is a free-to-use site that makes money from advertising. We have a modified experience for viewers using ad blockers

Wikia is not accessible if you've made further modifications. Remove the custom ad blocker rule(s) and the page will load as expected.